Financing
Your Best You is Closer Than You Think
With CareCredit or the Alphaeon credit card, you'll find the widest array of monthly payment options to help your reach your individual wellness, beauty, and performance goals.
CareCredit
CareCredit is different from a regular credit card.
Use it to pay for out-of-pocket expenses not covered by medical insurance, and special financing options are available that you may not be able to get with other cards.
Pay for health, and wellness care at over 200,000 enrolled providers across the nation. Once you've applied, you can use it again and again at any location that accepts CareCredit.
With shorter term financing options of 6, 12, 18 or 24 months no interest is charged on purchases of $200 or more when you make the minimum monthly payments and pay the full amount due by the end of the promotional period. If you do not, interest is charged from the original purchase date.
Alphaeon
The Alphaeon credit card allows you to move forward today without delay. Plus, with special financing options not available with other credit cards, you may find the Alphaeon credit card is the better way to pay.
With the Alphaeon credit card, you can receive the care your physician recommends with flexible payment options that fit your lifestyle.
With the Alphaeon credit card, you receive:
Special financing plans that are not always readily available with traditional credit cards
The ability to use your card again for yourself or family members with no need to reapply and no annual fee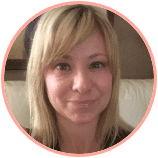 I went to see Dr. Val for filler and Botox. Overall, I must say that my experience was great. Dr. Val made me feel at ease and my results were amazing. My lips were perfect and Dr. Val was able to give my eyebrow a lift that was very nicely done.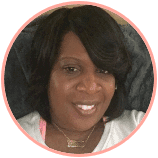 I was so nervous about getting my reconstruction after my mastectomy. Dr. Val you guided me through the process, answering all my questions and telling me what to expect every step of the way. From my heart I say thank you. You are the best. I'm feeling like a women again, and I can smile again because of you.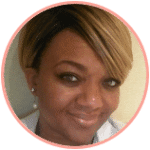 "I was comfortable from the moment I sat down with Dr. Val. I had discussed what I was interested in and she reassured me that it was possible and that I shouldn't be nervous about the procedure. She gave me all of the information and let me know what to expect and gave me time to consider if that was what I wanted to move forward with. There was support throughout the entire process even more support than I expected. And as a result, immediately after, my confidence soared. I would like to give a huge thank you to Dr Val for helping me get me back."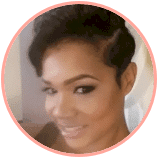 I can't say thank you enough to Dr. Val for helping me achieve a vision that I thought was lost – my pre-baby belly. For years I accepted that this will be the best it would look. I was wrong! Dr. Val was realistic, understanding, and skillful from beginning to end. She was easy to talk to and had equal concern for my outcome. She made having my procedure one of the best things I could have ever done for myself. Thank you again, Dr.Val!